Reasons to Host a Pizza Night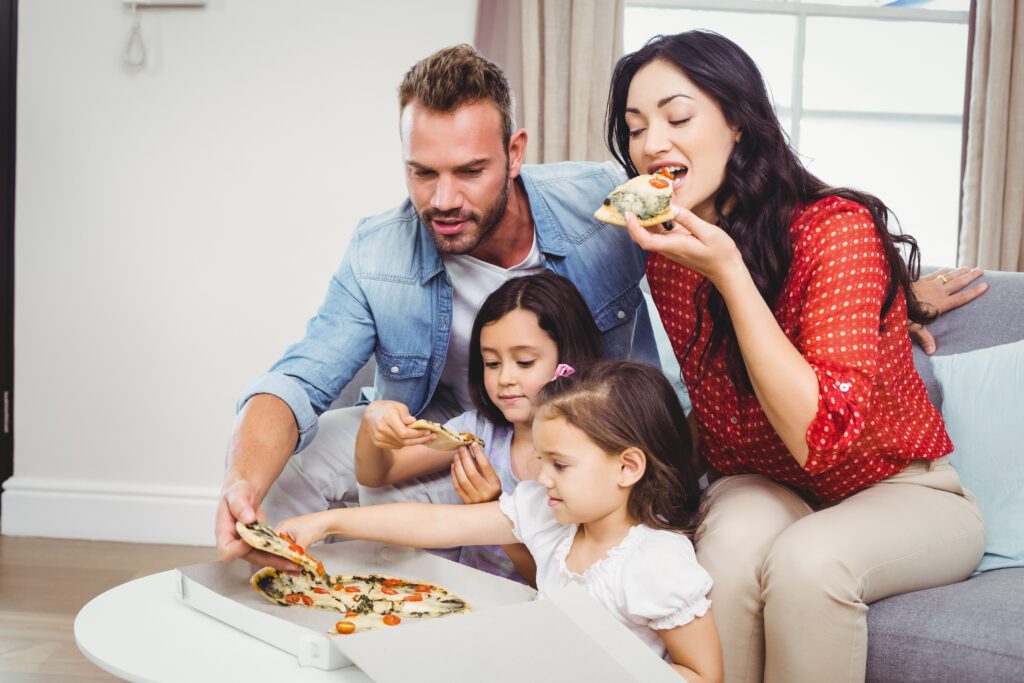 Pizza is a staple of the American diet and it's easy to see why. Not only is it delicious (come on, who doesn't love a piping hot slice of goodness?) but it's one of the most affordable and accessible foods out there. In fact, according to On the Line, the average American reportedly eats about 46 slices of pizza per year!
There are probably at least a dozen pizzerias in your area. That makes this prized Italian food the perfect option for families, busy professionals, penny-pinching students, and anyone else with time and money constraints.
Whether you're craving a classic pizza for your family's dinner or you want to have a few good friends over, this delicious Italian food is perfect for a group meal. Let's take a deeper look at why you should host a pizza night with a fresh pie from your local pizzeria.
It's Affordable and Accessible
Fortunately for you, you can pretty easily buy a fresh, hot pie from the pizza restaurant down the street. And even better, it won't cost you an arm and a leg. If you are planning a party and you want to eat at a certain time, you can order ahead and request pick-up or delivery for the exact time you need. Or you can place your order when everyone arrives and most of the time, your pizza will be ready pretty quickly.
You Can Customize It
Another great benefit of a pizza night is the opportunity for customization. Got a gluten-free friend? No worries! You can see if the pizzeria has an alternative flour for the crust. Does your buddy have a dairy allergy? Ask your local pizza restaurant about using dairy-free cheeses. You could even skip the cheese altogether and have them create something entirely unique and different. Most pizzerias will also allow you to choose what toppings you want on the pizza and give you the ability to only put them on half of or a quarter of the pizza so that everyone can enjoy it.
If you're looking for your next fun social event or family bonding experience, give this a go! It's sure to be a fun night that includes everyone's input and produces a delicious reward at the end. You'll also get to support a local business in your community. Call Piero's Pizza today and get your party going!