3 Delicious Sandwiches You Have To Try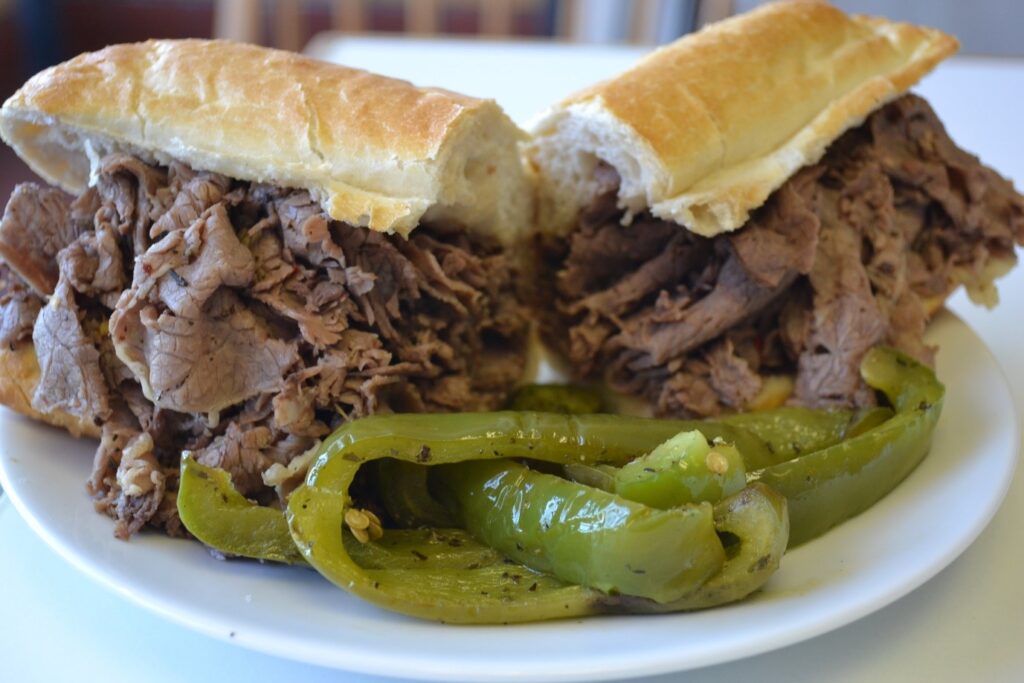 Sandwiches are an incredibly versatile and delicious meal option. You can customize this classic snack to your heart's content with endless combinations of meats, cheeses, and even veggies.
But if you feel uninspired and want to enjoy something with a little bit more flair and flavor, here are three delicious sandwiches you might want to try.
1. Italian Beef Sandwich
An Italian beef sandwich is a classic option that is sure to please. This is a hot sandwich made with thinly sliced roast beef cooked in a seasoned broth, and topped with sweet peppers, giardiniera, and melted cheese. The sweet peppers do not just add flavor—they are also there to provide a nice balance to the savory beef and provolone cheese.
The beef slices are juicy and tender, with a hint of spice from the giardiniera. Giardiniera is a mix of pickled vegetables, usually including celery, carrots, cauliflower, and olives. These veggies have a hint of heat, with just enough tangy flavor to take the sandwich up a notch.
Italian beef sandwiches come with a side of au jus for dipping, which makes them even more delicious. The au jus is a flavorful gravy-like sauce made from the beef's cooking juices. You can also add a few slices of provolone cheese for an extra cheesy kick.
2. Chicken Parmesan Sandwich
Do you love the taste of chicken parmesan with your pasta? Have you ever tried it as a sandwich? If not, then you will love the chicken parmesan sandwich! This fulfilling sandwich is perfect for those who enjoy crispy and juicy sandwiches.
Chicken parmesan sandwiches come with marinara sauce and melted provolone. Additionally, the chicken itself is breaded with delicious breadcrumbs that give the sandwich its crispy feel. Finally, the chicken parmesan sandwich comes freshly baked on an italian bread roll. For added flavor, many people choose to put in hot giardiniera or sweet peppers.
If you desire a sauce to dip your sandwich in, then consider having warm marinara. You might also consider baked potato wedges as a side.
3. Italian Sub Sandwich
In the realm of classic Italian sandwiches, the Italian sub is an absolute must-try. This delicacy is a hot and hearty sandwich filled with all the right ingredients––salami, prosciutto, provolone cheese, romaine lettuce, and tomatoes.
The trick to a delicious Italian sub is to get the perfect balance of flavors and textures. Start with a layer of salami, which adds a salty kick to the sandwich. Then, top it off with slices of pepperoni and provolone cheese for a nice combination of savory flavors. Order the sub baked, and the provolone cheese will melt into the sandwich, which creates a creamy and gooey texture.
Next, add in fresh romaine lettuce for some crunch and tomatoes to bring out the flavors of the meats. To finish off the sandwich, opt for a classic Italian dressing like vinaigrette or Caesar. The dressing will bind all ingredients together and give the sandwich a distinctively Italian flavor.
To make this meal even heartier, add some onion and pepperoncini peppers for a bit of heat. The onions will add sweetness to the sandwich, while pepperoncini provide an extra kick of spice. No matter how you assemble your Italian sub, one thing is for sure—you will not be disappointed!
Piero's Pizza strives to provide delicious Italian sandwiches that are sure to please. No matter what you are in the mood for, our selection of Italian subs, BBQ chicken sandwiches, and Italian beef sandwiches can satisfy any craving. Give us a call if you want us to deliver one of these sandwiches right to your door!